Virtual Concert by the Jupiter String Quartet
Program
Jupiter String Quartet
Nelson Lee & Meg Freivogel, violins
Liz Freivogel, viola
Daniel McDonough, cello
Michi Wiancko
Excerpts from To Unpathed Waters, Undreamed Shores
George Walker (1922–2018)
Lyric for Strings
Franz Schubert (1797–1828)
String Quartet No. 14 in D minor, Death and the Maiden

I Allegro

II Andante con moto

III Scherzo: Allegro molto

IV Presto
Jupiter String Quartet
The Jupiter String Quartet is a particularly intimate group, consisting of violinists Nelson Lee and Meg Freivogel, Violist Liz Freivogal, who is Meg's sister, and cellist Daniel McDonough, Meg's husband. Now enjoying their 19th year together this tight-knit ensemble is firmly established as an important voice in the world of chamber music. The New Yorker claims, "The Jupiter Quartet, an ensemble of eloquent intensity, has matured into one of the mainstays of the American chamber music scene."
Their chamber music honors and awards include the grand prizes in the Banff International String Quartet Competition and Fishoff National Chamber Music Competition. They have been artists-in-residence at the Chamber Music Society of Lincoln Center and at the University of Illinois.
Jupiter String Quartet website
Program Notes
In discussing today's program, Jupiter's first violinist Nelson Lee points out that while the three works were written over the course of three centuries, there is something particularly vocal about this music. All the works are lyrical, lush and are melodically driven. The composers may experiment with musical textures, but there is a special connection with melody that unifies the three works we hear today.
Michi Wiancko (1976–)
Movement 1.
Pelagic Within, from "To Unpathed Waters, Undreamed Shores" (2020)
Performance time: 5'
Michi Wiancko is a composer, arranger and violinist whose work has been performed by ensembles, bands and orchestras around the world. She has collaborated with artists across a wide musical spectrum and performed with some of the great musical artists of our time.
This multi-movement work celebrates the beauty and vitality of the natural world, suggesting hope and inspiration as humanity addresses and fears and worries for our planet. The central themes of regeneration and resilience highlight the need to protect each other and our most vulnerable populations. This work was commissioned in 2020 by Bay Chamber Concerts (Rockport, Maine) and the Krannert Center for the Performing Arts at the University of Illinois.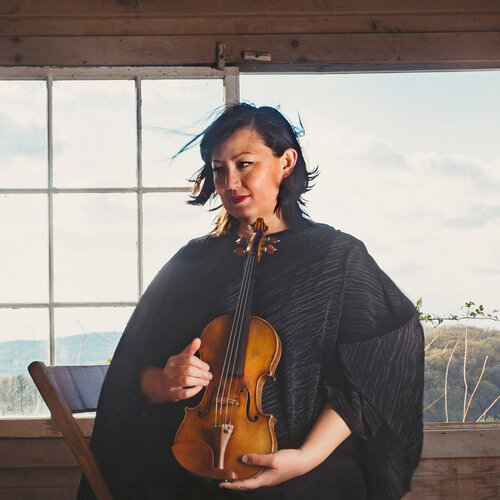 Michi Wiancko
We will hear the first movement, "Pelagic Within." Our journey begins on the water as we travel from shoreline to open sea.
The other six movements of the work are based on various aspects of nature such as butterflies, soil, fire and water. Wiancko herself designed and researched the different elements that make up the movements of the work.
As this is a brand-new work, there are not yet any online recordings available to present here.
George Walker (1922–2018)
Lyric for Strings (1946)
Performance time: 6'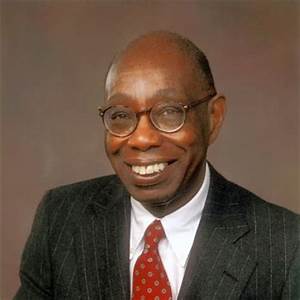 George Walker
George Walker was a groundbreaker throughout his long life and career. He graduated at 18 from Oberlin College with highest honors and went on to Curtis Institute of Music where he studied piano with Rudolf Serkin, chamber music with William Primrose and Gregor Piatigorsky, and composition with Rosario Scalero, teacher of Samuel Barber. He was Curtis's first Black graduate. In 1945, he was the first African American to debut with a solo recital at Manhattan's Town Hall and the first to perform with the Philadelphia Orchestra. In 1950, he was the first Black artist to sign with a major artist management company and then played several years of high-profile concerts in nearly every European capital. In 1956, Walker earned his Ph.D. from the Eastman School of Music, the first Black to do so. In 1961, Smith College hired him as their first tenured Black faculty member in any department. In 1996, Walker was the first Black composer to be awarded the Pulitzer Prize for Music. At his death in August 2018, Walker was one of the most decorated and revered composers in American history.
In 1946, Walker composed his String Quartet No. 1, and today we will hear its second movement, "Lyric for Strings." Its mood, structure and orchestration clearly inhabit a milieu similar to that of Samuel Barber's "Adagio for Strings" which we heard at the beginning of this CCMS season. Perhaps this is not surprising since Walker and Barber shared Rosario Scalero as their composition teacher at Eastman. Walker wrote this highly tonal, tightly structured piece as an elegy for his grandmother who had died the year before and had originally titled it "Lament."
During Walker's lifetime, this orchestrated version of "Lyric for Strings" was the most frequently performed orchestral work by a living American composer.
Franz Schubert (1797-1828)
String Quartet No. 14 in D minor, D. 810, "Death and the Maiden" (1824).
Performance time: 42'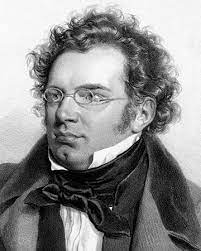 Franz Schubert
Borrowing from himself, Schubert used his own song "Death and the Maiden," written seven years earlier, as the theme of the second movement of this string quartet. To hear the original song itself and gain the same familiarity with it that Schubert's own audiences had, please listen as Gerald Moore discusses the song's lyrics before performing it with Christa Ludwig. Some commentators regard this quartet as expressing Schubert's views on death, and the music is certainly is full of emotional extremes. But others point out that the idea for basing the movement on the song came from some friends of his who loved the melody. This quartet is considered to be one of the most important pillars of the Western chamber music canon.
The first movement presents two subject themes, each urgently pushing forward through to a thrilling climax, then quietly winding down. The second movement uses the aforementioned song theme as the basis for five variations, usually featuring one of the quartet's instruments supported by the others, and each variation with a distinct character of its own. The Scherzo movement opens with energetic syncopations, folded around the second section of soft, singing lines. Then the first Scherzo theme returns, bringing the movement to an end. The final movement starts with an energetic, gay dance based on a tarantella, the Italian folk dance believed to offset the poisonous effects of the bite of a tarantula. This movement is full of excitement and energy and ends with a prestissimo ("as fast as possible") coda.
The now-retired Alban Berg Quartet gives a particularly lovely and dramatic performance of this quartet.
—Program Notes by Louise K. Smith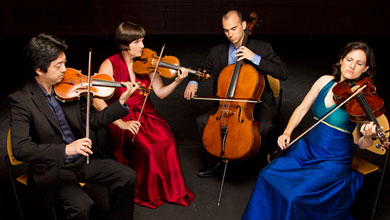 Individual tickets are sold only at the door.
All concerts are held at a private club just off Michigan Avenue in Chicago.
Call or email for more information
847-251-1400 Ext. 0
info@ChicagoChamberMusicSociety.org
Our performance venue is in a private club which will influence the safety protocols we will ask our audience to follow for each concert. This will be consistent with the City of Chicago's most current recommendations for indoor activities.
At this time, we expect our patrons to wear masks while in the Ballroom for the performance, which is without intermission and less than an hour in duration. The seats will be placed at a greater distance from each other and the room is well ventilated. If this changes, we will notify you as soon as possible prior to each concert.
Our concern is for everyone's safety as we return to live performance.