History of the Chicago Chamber Music Society
The Chicago Chamber Music Society, a non-profit organization dedicated to furthering chamber music in our city, was founded in 1935 by a group of prominent women who were officers of a music group called The Russian Trio, to provide a venue for gifted Chicago musicians. As the Society's first beneficiary The Russian Trio (renamed the Pro Musica Trio in 1948) performed several series of concerts into the late 1950s. Over time CCMS expanded its reach to include not only local groups but those of national and international renown.
Early CCMS Program Directors included Mrs. Moise Dreyfus, Ms. Rose de Moulin, Impressario Harry Zelser, Sara Zelser (his wife), Mrs. Frank Ruehle, and, since 2007, Ms. Gay Stanek.
To commemorate the Chicago Millennium, the CCMS Board of Directors, under the leadership of then-president, Joanne Schroeder, commissioned a chamber piece by Chicago journalist and composer, Dan Tucker, who set to music a charming short story by Carl Sandburg, "Up in Rootabaga County." Performed by the Chicago Ensemble at the Chicago Cultural Center in September, 1999, it was read and performed again at a dedication ceremony in February, 2007, at which time the original score was deposited in the CCMS Archive at the Newberry Library.
To celebrate its 75th season, CCMS invited graduate music composition students from Chicago universities to submit works from which we would select a composer to write a new composition for string quartet to be played at our evening concert. A small group of our Board members and Augusta Read Thomas, composer and University Professor from the University of Chicago, evaluated the submissions and selected Ben Hjertmann, a graduate student from Northwestern University, for the commission. Mr. Hjertmann's composition, "Eos", was performed by the Borromeo Quartet at our celebratory concert in April, 2012.
With the support of its subscribers and friends, the Chicago Chamber Music Society, now in its 88th year, continues to present four outstanding concerts each season.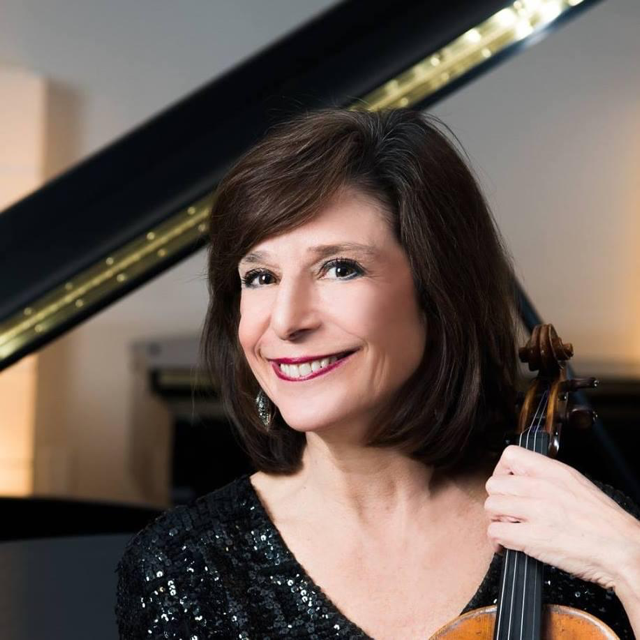 Board of Directors
Elizabeth Stein, President
Erika Erich,* Executive Vice President
Gay Stanek, Vice President, Programs
Susie Stein, Vice President, Outreach
Laura Spingola, Treasurer
Missy Ravid, Corresponding Secretary
Marie Levesque, Recording Secretary
Lee Hamilton, Member at Large
Joan Blew,* Parliamentarian
 
Barbara Bermudez
Leora Douraghy*
Mary Houston
Jill Isselhard
Paula Kiefer
Diana King* (nonresident)
Margaret McCamant
Patricia McKinlay
Theodora Nicolandis*
Christina Ochs*
Heather Refetoff
Julia Schmidt*
Joanne Schroeder*
Lynn Urstadt (nonresident)
Carilane Vieregg
Nancy Voss
Jane Stroud Wright
*past President
MORE THAN EIGHT DECADES OF OUTSTANDING PERFORMANCES
Adaskin String Trio
Alon Goldstein
Amelia Piano Trio
American Chamber Players
American String Quartet
Atos Trio
Borromeo String Quartet
Brentano String Quartet
Cavatina Duo
Daedalus String Quartet
Degas Quartet
Dorian Wind Quintet
Dover String Quartet
Eden-Stell Guitar Duo
Escher String Quartet
Euclid Quartet
Fine Arts Quartet
Heath Quartet
Hugo Wolf Quartet
Jasper String Quartet
Julliard String Quartet
Jupiter String Quartet
Kouzov Duo
Los Angeles Piano Trio
The Lyric Ensemble
Manhattan String Quartet
Merz Piano Trio
Miami String Quartet
Minguet Quartet
Miro Quartet
Modigliani Quartet
Morgenstern Trio
Moscow String Quartet
Neave Piano Trio
Orion Ensemble
Osiris Piano Trio
Pacifica Quartet
Poulenc Trio
Prazak Quartet
Prima Trio
Quintet Attacca
Schumann Quartet
Smetana Trio
St. Lawrence String Quartet
St. Petersburg Quartet
Telegraph String Quartet
Trio con Brio Copenhagen
Trio Solisti
Vienna Piano Trio
Zodiac Trio